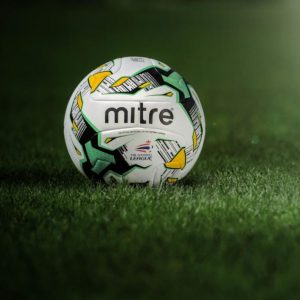 Mitre, storico produttore di articoli sportivi, ha rinnovato la partnership con la English Football League e con la Scottish Professional Football League (SPFL). Il contratto arriverà così a coprire 4 stagioni, sino a quella del 2018-2019. Con l'accordo, Mitre offrirà alle organizzazioni il suo pallone Delta Hyperseam.
La English Football Team gestisce le tre serie sotto la Premier League, oltre alla League Cup e al Johnstone's Paint Trophy Tournament. La SPFL è invece in carica della maggiore serie del calcio scozzese, oltre che della League 1 e della League 2.
Da più di 40 anni Mitre fornisce il pallone ufficiale della English e della Scottish Football League, confermandosi come uno degli accordi più saldi di tutto lo sport europeo
Mitre has provided the official match football for the English Football League for more than 40 years and has also served in the role for the Scottish football divisions since 1998.
Se ti è piaciuto questo articolo, condividilo