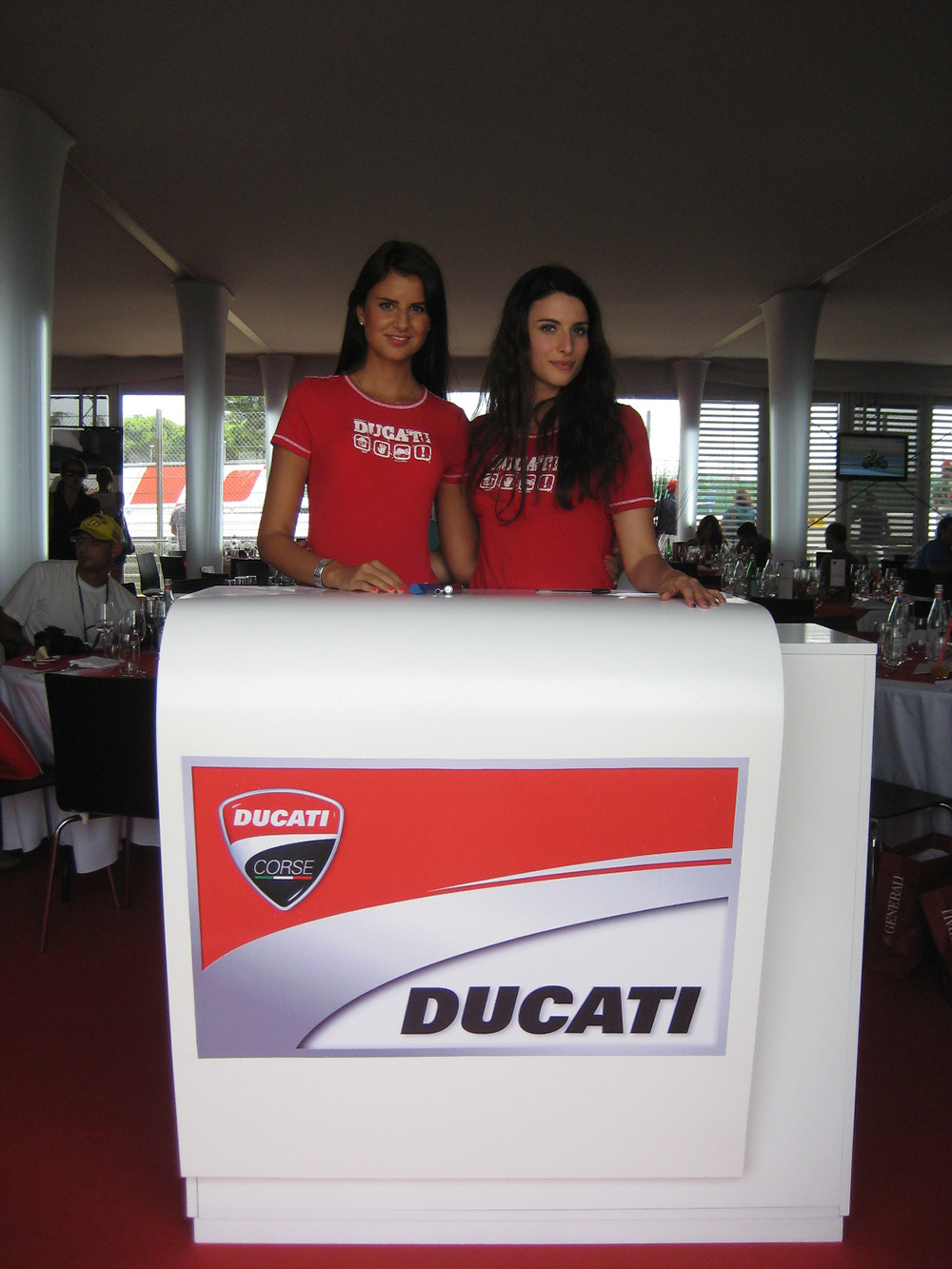 Project Info
Client:
Acer
Task:
Hospitality at the 2011 MotoGP di San Marino e della Riviera di Rimini
About Project
In order to reward some Johannesburg clients, ACER, official partner for the Ducati Team, has chosen once again RTR Sports Marketing to conceive an exciting hospitality during the weekend of 2011 MotoGp Aperol di San Marino e della Riviera di Rimini.
One of RTR's Event Managers welcomed the guests in Riccione and walked them through a thrilling series of activities for the whole weekend. For 4 days they had the chance to live an unforgettable experience: from the comfort and the relax of the MotoGP Vip Village to the vibrating emotion of the visit to the Ducati Box and Paddock.
Not just sport, though. The ACER guests could also experience the luxury of a top class hotel with a spa, the visit at the magnificent Gradara Castle and the shopping in some of Italy's finest boutiques.