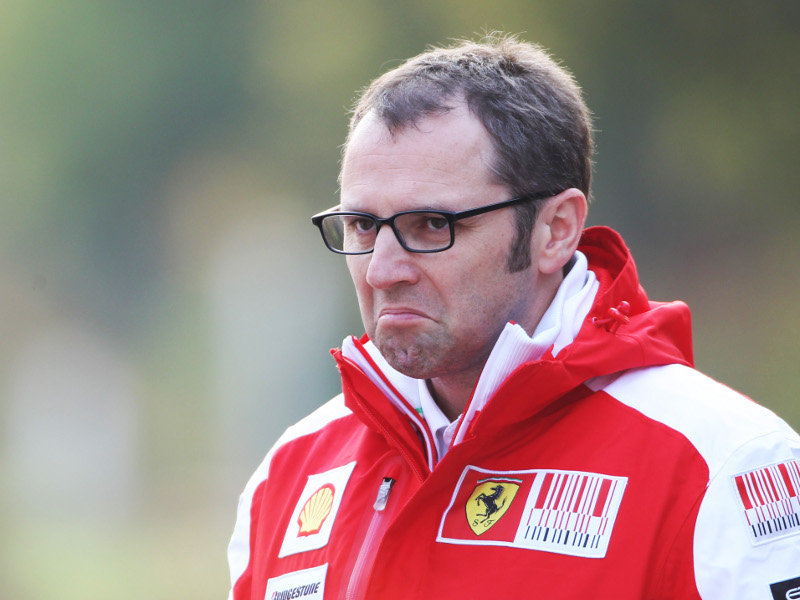 Ferrari team principal Stefano Domenicali has 'resigned with immediate affect' after the team's poor start to their 2014 Formula One campaign. He has captained the team since Jean Todt's exit from the position in 2008. Ferrari haven't won a drivers or constructors championship since.
Domenicali said: "There are special moments that come along in everyone's professional life, when one needs courage to take difficult and very agonising decisions."
"It is time for a significant change. As the boss, I take responsibility, as I have always done, for our current situation. This decision has been taken with the aim of doing something to shake things up and for the good of this group of people that I feel very close to.
"With all my heart, I thank all the men and women in the team, the drivers and the partners for the wonderful relationship we have enjoyed over all these years. I hope that very soon, Ferrari will be back where it deserves to be. My final words of thanks go to our president, for having always supported me and to all our fans. I only regret that we have been unable to harvest what we worked so hard to sow in recent years."
Domenicali will be immediately replaced by Marco Mattiacci, president and CEO of their North American car manufacturing side of the Ferrari company.
Luca di Montezemelo, Ferrari president said: "I want to wish all the best to Marco Mattiacci, whom I know to be a highly regarded manager and who knows the company well. He has accepted this challenge with enthusiasm."
Matticci does not have a background in Motorsport, a fact that should not hamper the Italian, with former Renault team principal Flavio Briatore being an example of a successful principal with no prior Motorsport experience.
It is unknown as of yet as to whether Matticci will be present at this weekend's Chinese Grand Prix at the Shanghai International circuit, an event that was won by Ferrari last year.
By Jordan Groves
Formula 1 correspondent for RTR Sports Marketing - Sport Sponsorship Agency