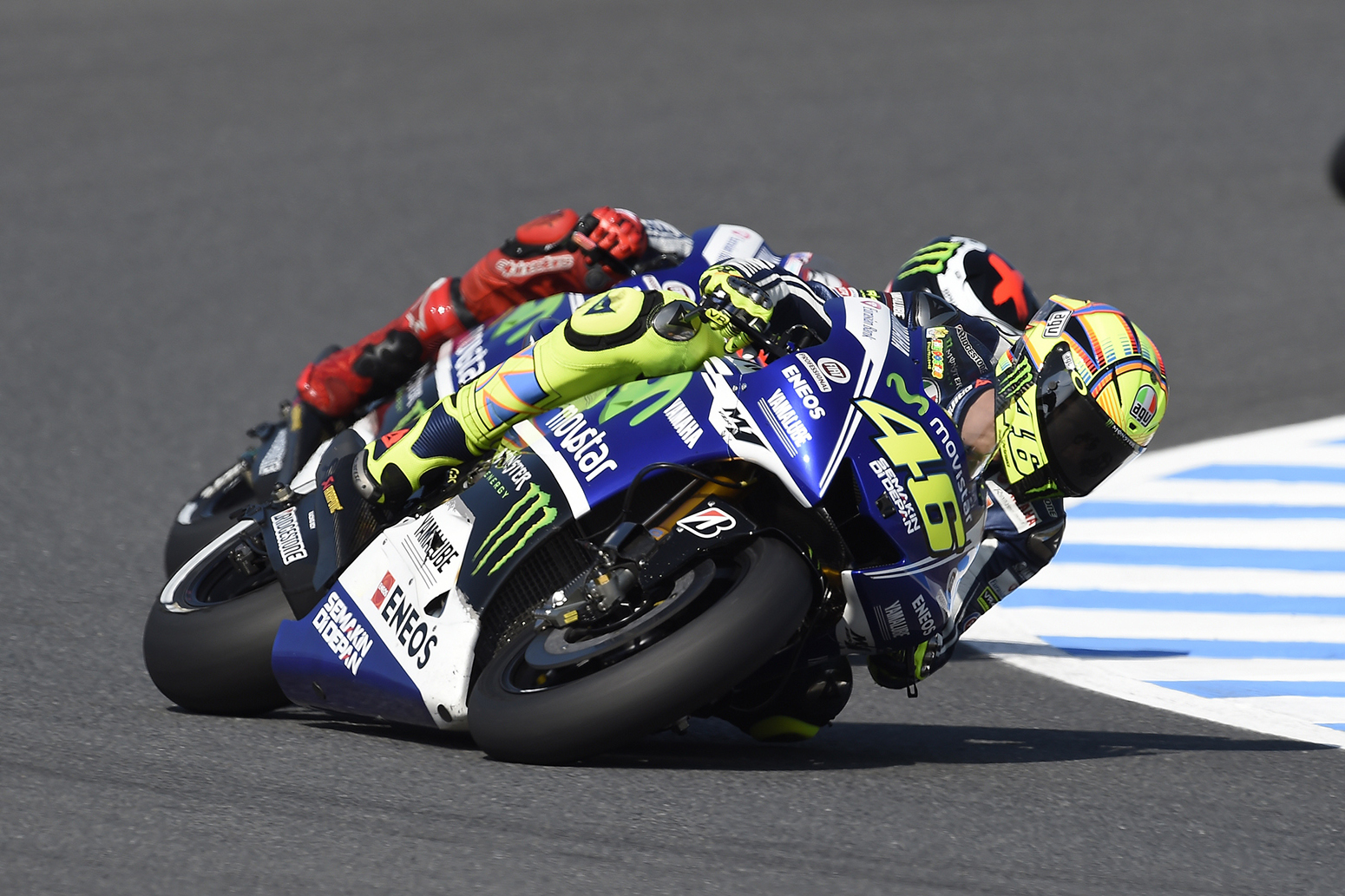 Movistar Yamaha MotoGP riders Valentino Rossi and Jorge Lorenzo delivered strong performances in this afternoon's MotoGP qualifying session to take second and fifth respectively for tomorrow's Grand Prix of Japan.
Rossi impressed with his efforts during the second qualification at the Twin Ring Motegi circuit. Following his teammate, the nine-time World Champion was one of the first riders to leave pit lane in the second qualifying session. Still riding without anesthetic injections, Rossi topped the timesheets early in the session with a 1'45.356, until Andrea Dovizioso took over the top spot a minute later. With nine minutes on the clock his second effort of 1'44.837 saw him take provisional pole.
The Doctor then quickly returned to the pit box for a new soft rear. He was back on track with four minutes remaining to post an impressive 1'44.557 in the last minute, just 0.055 of a second off pole. His efforts see Rossi start tomorrow's race from the second place on the grid.
Teammate Lorenzo also looked comfortable around the Motegi circuit. Last year's race winner wasted no time leaving pit lane at the start of the second qualifying session. His first flying lap was a 1'45.573, the first recorded lap of the session until his rivals completed their first laps, dropping him to fourth provisionally. He improved his time on his second try, posting a 1'44.982, just 0.145 seconds from his teammate's provisional pole, to climb up to third place.
With more than seven minutes remaining Lorenzo came in for a change of tyres. When he rejoined the action on the track the usual last-minute flurry of activity saw him dropping him to seventh at the end of the session. However, he managed to rectify the situation with his second lap of 1'44.784 seconds, taking fifth place on the grid for tomorrow's race.