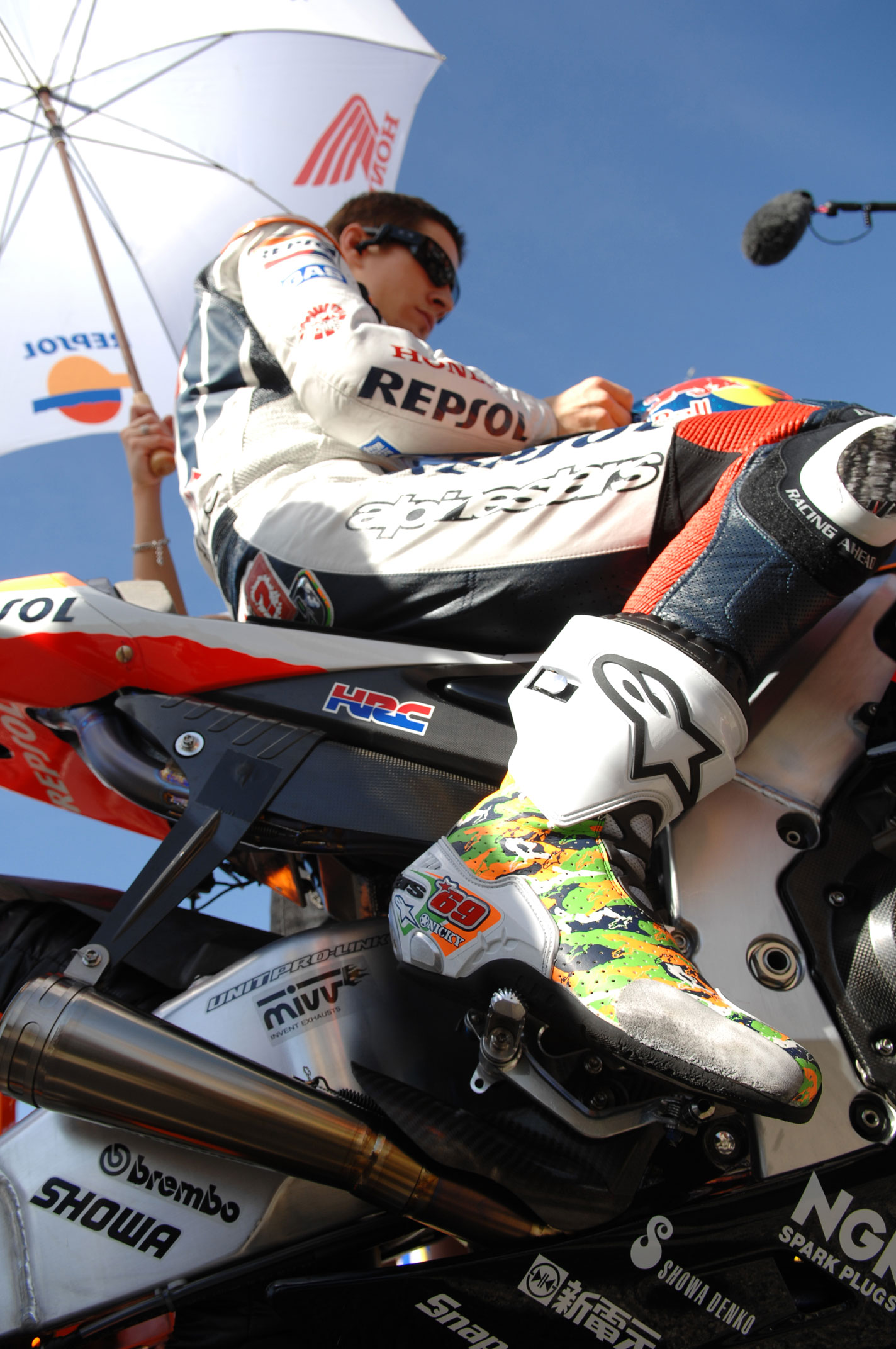 Project Info
Client:
MIVV
Task:
Honda Racing Corporation
About Project
Mivv, a company specialising in the development and manufacture of special exhaust system for motor vehicles, is the new official partner of Honda Racing Corporation.
The MIVV logo has blazed around all the circuits of the MotoGP 2006 championship on the Repsol HondaTeam bike ridden by Nicky Hayden, the newly-crowned 2006 world champion, who stepped up onto the podium 10 times during the season with two victories (in Holland and the USA), three second places (Qatar, China and Catalunya) and five third places in Jerez, Turkey, Mugello, Germany and finally Valencia, in the race that won him the title.
His teammate on the Repsol HondaTeam bike was Dani Pedrosa, who picked up the best newcomer award.
Mivv's adventure in MotoGP began with the Malaysia GP, on the Sepang circuit, where the company's logo appeared on the swingarms of the two riders' bikes.
The agreement reached thanks to RTR Sport Marketing between Mivv and the Japanese giant, to last for the entire 2006 season with a renewal option for 2007, combines passion, capacity to innovate and strength of determination which have made it possible to achieve important successes.
Some of the agreement's benefits include Mivv's use of marketing rights regarding the use of the team's image and name in its communication campaigns, and the use of the team's hospitality facilities.