Mirco Lazzari's ML Magazine
Issue 5 – 2020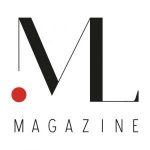 No obstacle can stop you as long as the desire to fly is stronger than the fear of falling
– Angelo de Pascalis
ML Magazine is Mirco Lazzari's new feature of photography, sports, travel and culture. A new amazing point of view on Motorsport and Life, ML is the new adventure of one of MotoGP's most respected and well-known photographers. You can read the complete issues of the magazine at the following link.
Re-Start
Here we are, back on track. Finally.
In a few, 15, but here we are. And with pride.
It's all different, it's all strange.
Congratulations, however, to those who have managed to ensure that we can start again despite a thousand limitations and precautions but with a new spirit.
It is a bit of a "one for all and all for one" among us photographers, with a collaboration that has perhaps never been seen before. Collaboration aimed at trying to provide everyone, drivers, teams and newspapers with the material that allows them to show not only the competitions but also everything that needs to be done to relive great races and sporting moments in this very particular historical moment. On the other hand, for each of us, it is also a great professional and personal experience.
From a certain point of view it is a new challenge for all of us who live with cameras in hand, a bit of a return to the past. They are stimuli, the desire to be able to "read" the races as they once did. Do it for yourself, for others … but better than others. Yes, because in a world accustomed to having everything and more, speakers that convey the emotions of what happens on the track, video walls that show it to you and that while you go from one corner to another with your scooter allow you to manage your race, even just by understanding how many laps are left at the end. Well, that doesn't exist now! No video, no cheering audience, no booms at the top moments, none of that. You have to dust off old memories, old experiences not only of titled races but also of minor races to manage yourself better. Look at the clock by calculating the duration of the competition and towards the end get help from the commissioners to find out how many laps to go. Get organized and reorganized on the fly. And alone, without collaborators to help you or take the chestnuts out of the fire if you got some calculations wrong. By focusing only on your strengths, yes your strengths, even physical ones, because when the degrees are more than forty and you always have to wear the FP2 mask as well as the helmet, long sleeves because after months in which we went out a little outdoors even the creams solar help up to a certain point, yes, you can hear them all over the years!
But then I think about what Angelo Orsi has always told me: "Mirco, always remember that working in a foundry is worse!"
And then ok, it's true, after all ours is always the best job in the world!
Behind the Scene
Get your motor runnin'
When they wrote these words and paired them with their music, Steppenwolf did not even remotely imagine entering history and commonplace. It was 1968 and many in the United States and around the world were convinced that many things would soon change. Two for sure. The song "Born to bel wild" became very popular because the following year it was included in the soundtrack of the most two-wheeled film in history, Easy Rider. The same song served as an additional soundtrack for an infinite number of films, theme songs, comments on news reports, travel memories and so on and so forth. In short, an authentic cliché that has inspired an immense number of variations which, however, always recite like this: "a nice guitar riff, screamed text, easily sung in the chorus", the right music for the bike!
But is it really the right music for the bike? Years of television storytelling have helped to emphasize two distinct phases. The first is very rock, with images of action, overtaking and counter-overtaking, falls, sparks, smashing, triumphs and another more technical-reflective, meditative, with slowed-down images as if to reveal the technique by slowing it down or the concentration of the driver who, elsewhere common, when it focuses it slows down. As opposed to the speed with which the rider's head thinks in the race. It is not said that things work like this nor that motorcycling is just this alternation of rock and soft, of screams and silence. It's just a convenient and understandable way to tell it, but we can do something revolutionary even in our small way, by changing the soundtrack: away the rock and the screams of the commentator during the last lap of a hot challenge between Marquez and Dovizioso and their place we place the Minuetto by Boccherini. Probably a fatuous but funny experiment that makes us understand how much work still needs to be done to improve the story of a sport.
All the photographs and content of this page are property of Mirco Lazzari and are here published with the consent of the author and his associates.