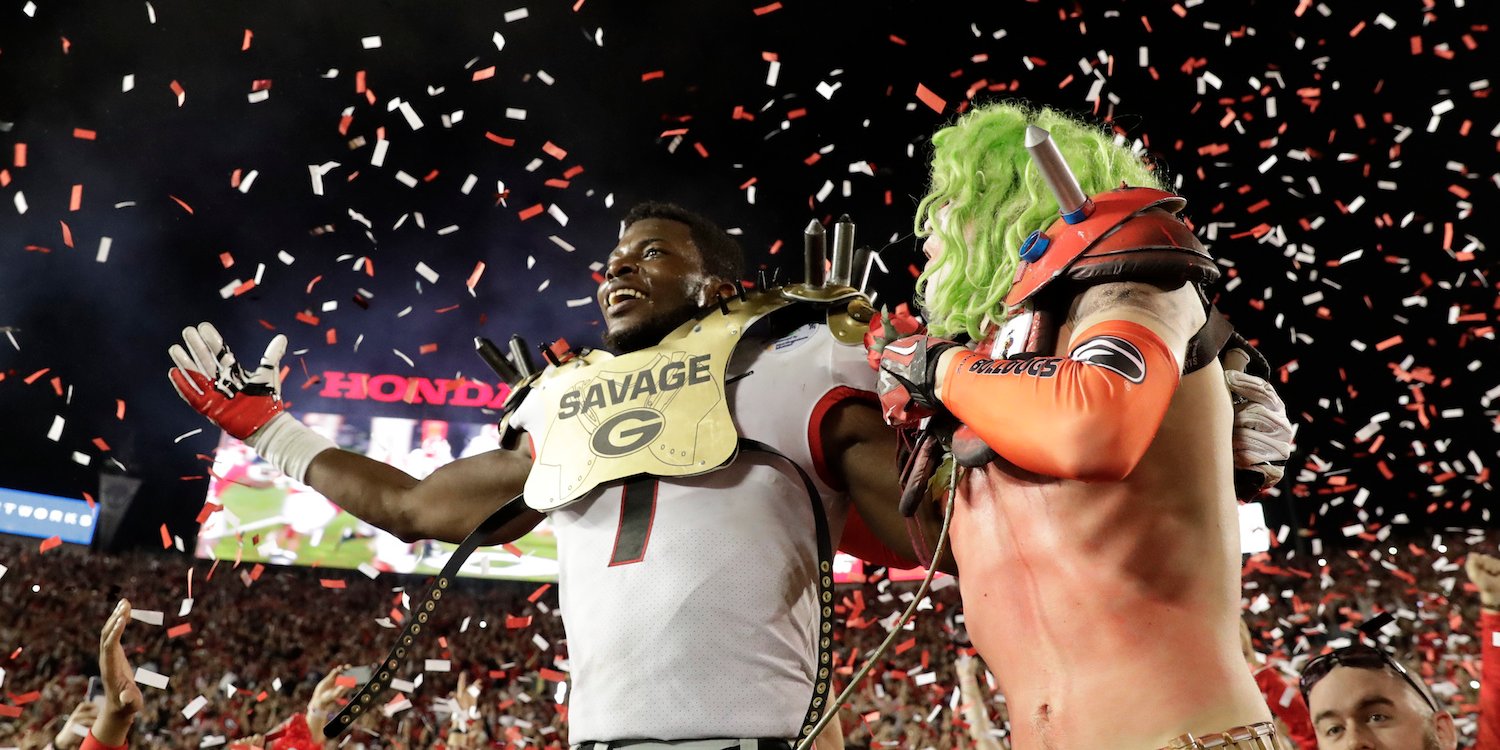 Georgia beat Oklahoma, 54-48, on Sunday in a wild, double-overtime Rose Bowl.
In the second overtime, Georgia linebacker Lorenzo Carter made an incredible play to block Oklahoma's go-ahead field goal attempt.
Hail Mary time anyone?
After Oklahoma hit a field goal to tie the game at 48-48 to force a second overtime, Heisman Trophy-winner Baker Mayfield and co. went down the field on the first possession in the second overtime, but could not get into the end zone.
Only needing a field goal to secure the win, Georgia turned the ball over to their high-powered run game and it took only one play before running back Sony Michel took off for the end zone.