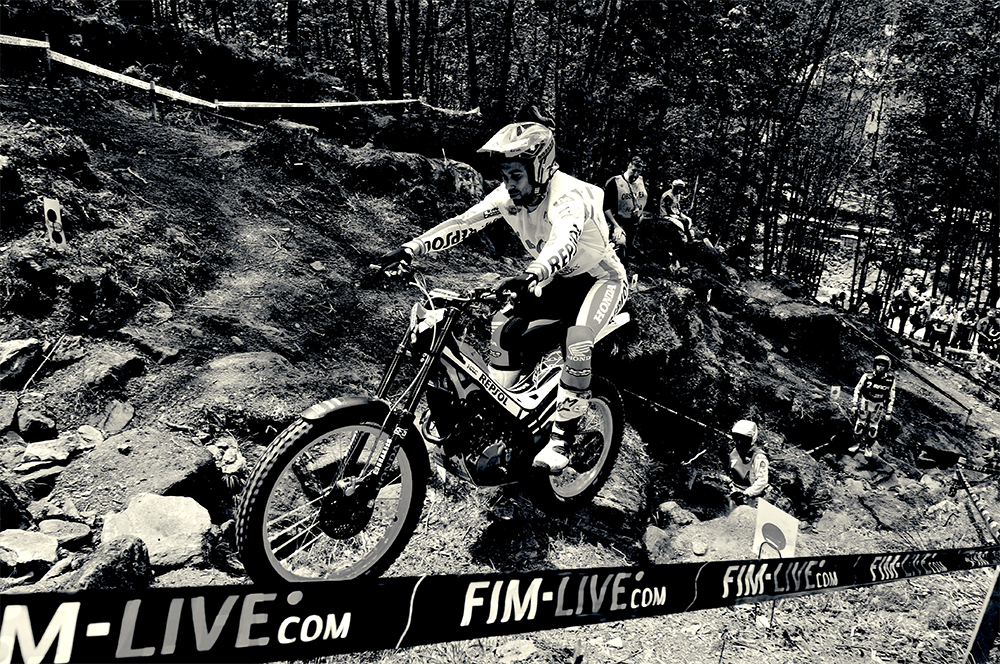 Trials World Champion Toni Bou confirms his commitment to Repsol Honda Team with a renewed contract that will keep him in the Honda Racing Corporation family for a further four years.
The Repsol Honda Team and Toni Bou have struck a deal that extends the current contract (from 2007) by another four years, meaning the rider will remain with HRC until 2018. Demonstrating HRC's faith that Bou's long string of victories and his dominance of the Trials scene will continue for many years.
Since Toni first arrived in the Montesa team back in 2007, he's enjoyed unrivalled success. The Young Spanish rider has picked up an incredible seven consecutive Trial Outdoor World Titles as well as eight consecutive indoor and five Spanish Championship titles.
So far in 2014, Toni, who since last April now forms a part of the HRC structure, has taken victory in two Trial World Championship events and is currently leading the standings. The rider's Cota 4RT is also presently at the top of the manufacturer's table, a feat which Montesa (Honda)has managed for the last eight consecutive years.