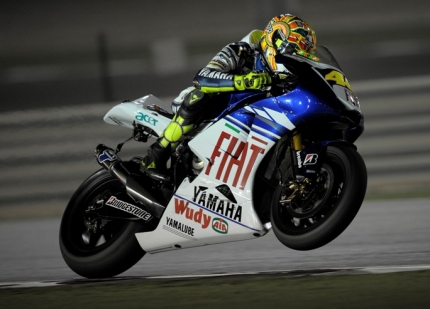 Project Info
Client:
Acer
Task:
Partnership with Fiat Yamaha Team
About Project
Acer, the fourth largest vendor in the global IT market (source: Gartner data, 4Q 2006), today announces the signing of a Partnership agreement with Yamaha Motor Co., Ltd., becoming Official Sponsor of Yamaha Factory Racing Team.
Acer constantly devotes both time and energy to the world of sport; a world in which the pursuit of perfection is the result of teamwork, complete dedication, flexibility and determination while at the same time encouraging the spirit of the individual, to which the "Empowering People" motto of the brand bears witness.
"The strategies and objectives of Acer are in perfect unity with those of Yamaha Factory Racing Team: the dedication to objectives, the pursuit of success and the spirit of competition are all qualities we both share " comments Gianfranco Lanci, President Acer Inc. "We have therefore chosen to initiate this new and important Partnership with Yamaha, safe in the knowledge that the association of our brand with such a successful team will in turn help strengthen of Acer's overall leadership." The Yamaha Factory Racing Team has been particularly successful over the past few seasons in the MotoGP World Championships thanks to the superiority and design of its highly competitive and reliable motorbikes as well as the implementation of winning race strategies.
The agreement, which will initially next two seasons, will see the Acer brand placed on both the motorbikes and on the race suits of Valentino Rossi and Colin Edwards, all pit crew member uniforms working in the box and on all transport vehicles of the team.
Cutting edge innovation and technology have always characterized the worlds of motor racing and Information Technology. The union between a dynamic and innovative brand such as Acer and a prestigious and powerful brand such as Yamaha cannot but enhance the levels of excellence of both companies.