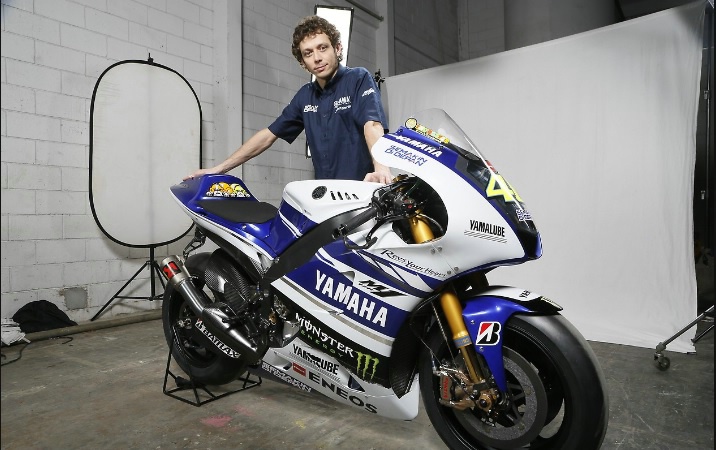 After a rainy weekend in the Netherlands two weeks ago, Movistar Yamaha MotoGP looks ahead to a new race weekend full of action in Germany for the Motorrad Grand Prix Deutschland at the Sachsenring circuit. The TT in Assen saw Valentino Rossi ride from the back of the field to an impressive fifth place while Jorge Lorenzo faced a tough challenge in uncertain conditions. Both riders are looking forward to a more orderly race this weekend during the German GP.
Though Rossi finds Sachsenring challenging he has won four MotoGP races at the circuit and has stood on the German rostrum ten times over his whole career. This year the Italian aims to finish on the podium for a second consecutive year, and create a gap between him and the man in third place, Dani Pedrosa. Both Rossi and Pedrosa are currently tied on 128 championship points.
Teammate Lorenzo missed the GP of Germany last year due to emergency surgery after a fall during FP2. This year the Spaniard hopes to change his fortunes as he shows the German public his Spartan spirit. Prior to 2013's missed race Lorenzo has four consecutive second place finishes at Sachsenring but has yet to grace the top step of the podium.
Sachsenring has a long history of hosting motorsport events. The first race was held at this track in 1927, but due to safety issues it was decided that the circuit needed to be rebuilt in 1996. It wasn't until 1998 that the Sachsenring track hosted its first MotoGP event, but even within these last 16 years the circuit has seen many improvements take place, including a drastic layout enhancement in 2001. The numerous tight corners and the 12m width of the tarmac make this circuit one of the slower tracks on the calendar where it's hard to overtake, but there is still plenty of close racing action that keeps the fan coming back for more.