Movistar Yamaha MotoGP arrive in Argentina this week to set up for round three of the 2014 MotoGP World Championship on Sunday, the Gran Premio de la República Argentina.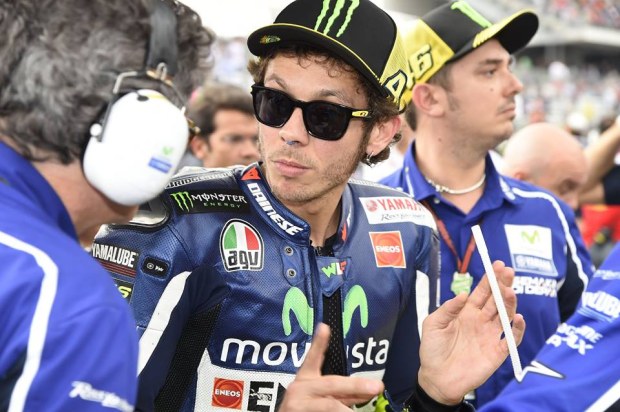 Valentino Rossi arrives sitting in third in the world standings and looking to improve on the ninth place finish of the last round in Texas where tyre wear prevented a serious podium challenge.
Teammate Jorge Lorenzo arrives determined to put the last two incident marred rounds behind him and return to his traditional hunting grounds at the front of the pack.
The 4.806m Termas de Rio Hondo Circuit welcomed selected MotoGP teams in 2013 for its first Official IRTA Test ahead of this weekend's inaugural MotoGP race. Originally built in 2007, the circuit was then re-designed by Italian circuit designer Jarno Zaffelli to be ready for MotoGP.
Valentino Rossi
It is important to go immediately to Argentina after the weekend in Austin and try to get a good result. This is a new circuit for everyone and we have to interpret it well. It is really hard to understand now if this track will be suitable for the Yamaha as there are many variables. We'll know after the first few laps on the track. I am happy with the work we are doing so far and in Argentina we will be even more focused to get good results. We'll have to understand as soon as possible the ideal set up of the bike, and above all we'll have to understand how the tyres behave on this asphalt. We will analyze all the data and we will do our best. Going to a new circuit is always exciting!"
Jorge Lorenzo
"Obviously it's not the beginning of the season I had dreamed of but I'm quite confident that we can revert the situation. It's not easy to swallow what happened at Austin but I always try to get the positive thing even if we are in trouble. Now I'm just thinking about Argentina and I'm really looking forward to racing as soon as possible there. Staying on track is the best way to forget and I think our championship is going to kick off over there. I think I'm going to be much more stimulated in front of the Argentinian fans and finally we will achieve a normal race. That track is a new one in the championship and the first ever visit to Termas de Rio Hondo. That's why we need to improve in a rush from Friday and try to stay calm and concentrate to get the best pace as soon as possible with the bike. Just a few riders could test in Argentina last year so I guess the inconvenience of learning the circuit is almost the same for everyone. Hopefully we will enjoy that track and we will catch a good result before we start racing in Europe. From my side I will arrive with plenty of energy after resting and training hard in Mexico!"