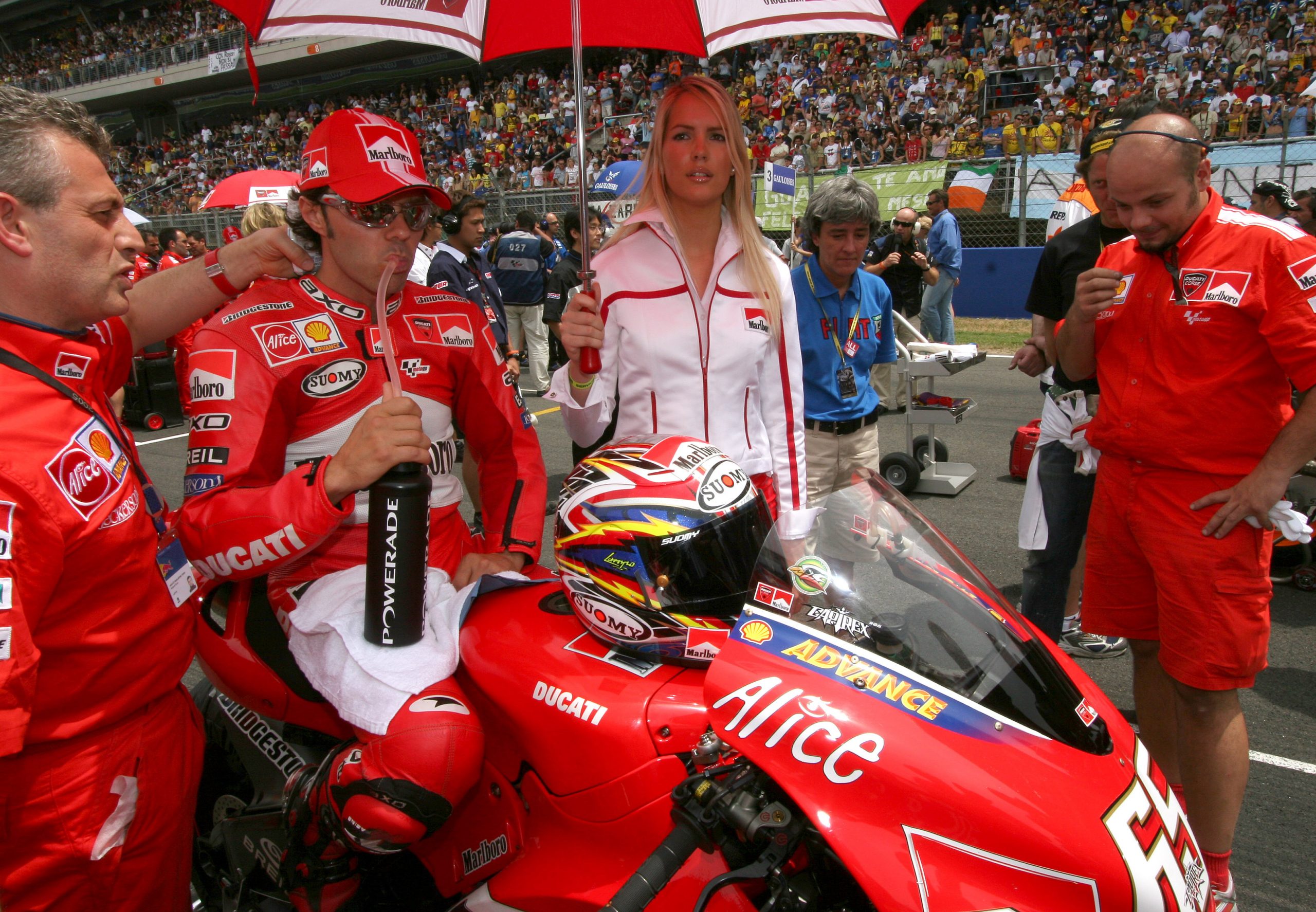 Project Info
Client:
Coca Cola Italia Srl – Brand Powerade
About Project
For the third consecutive year Powerade is on track with Ducati in the MotoGP and Superbike world championships. Never had a sponsor proved so appropriate. Such a functional and successful partnership could only be reconfirmed for 2005 as well.
Ducati team riders face a huge physical expenditure of energy and severe dehydration during the race. This is often underestimated, but anything that helps support the rider's physical fitness is of paramount importance, especially for a team like Ducati, which always wants to achieve top results.
That's why Powerade, the coolest sports drink from the Coca-Cola group, can only reconfirm itself as the ideal sponsor of Ducati Corse and an indispensable source of energy and concentration for the riders. Its special "Liquid8system" formulation allows, in fact, to provide energy, counteract the onset of fatigue and support physical performance during sports performance, ensuring consistently excellent performance.
The official riders of the Bologna-based company use branded water bottles and the Powerade brand is also highly visible on their suits. The presence within the Ducati hospitality area of refrigerators that are also branded and the supply of drinks for all team guests help to further highlight the brand. Powerade thus achieves maximum visibility not only in the spaces and times of the event, but also during all TV broadcasts and in the press.
The stimulating and engaging atmosphere of grand prix events can also be recreated outside the circuits. In fact, Powerade also uses the spaces of the Ducati Museum and the Borgo Panigale factory to organize engaging and exciting events, at which one of the Superbike riders is also expected to be present.