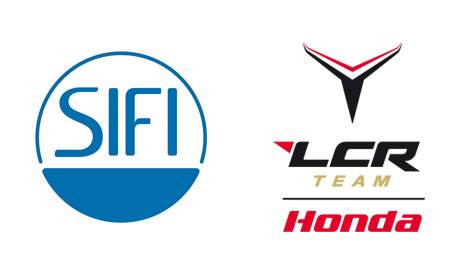 Sponsorship:
Sifi and LCR Honda MotoGP 2018
Ophthalmic powerhouse SIFI have penned their fourth Sponsorship renewal with LCR Honda MotoGP Team for the 2018 Campaign, kicking off with the Qatar GP on March 18th, 2018.
Once again, SIFI's blue badge will be sported on Cal Crutchlow's leathers and fairings throughout the 19 rounds of the championship, gathering huge and international awareness and visibility for the Catania brand.  Meanwhile, extensive marketing and communication rights will be in place and hospitality ops will be ignited at different races.
Moreover, many activations and events will surely be thrown in the mix (use of the showbike, rider appearances and such), making the partnership with Lucio Cecchinello's side a true cornerstone of SIFI's communication and marketing activities.