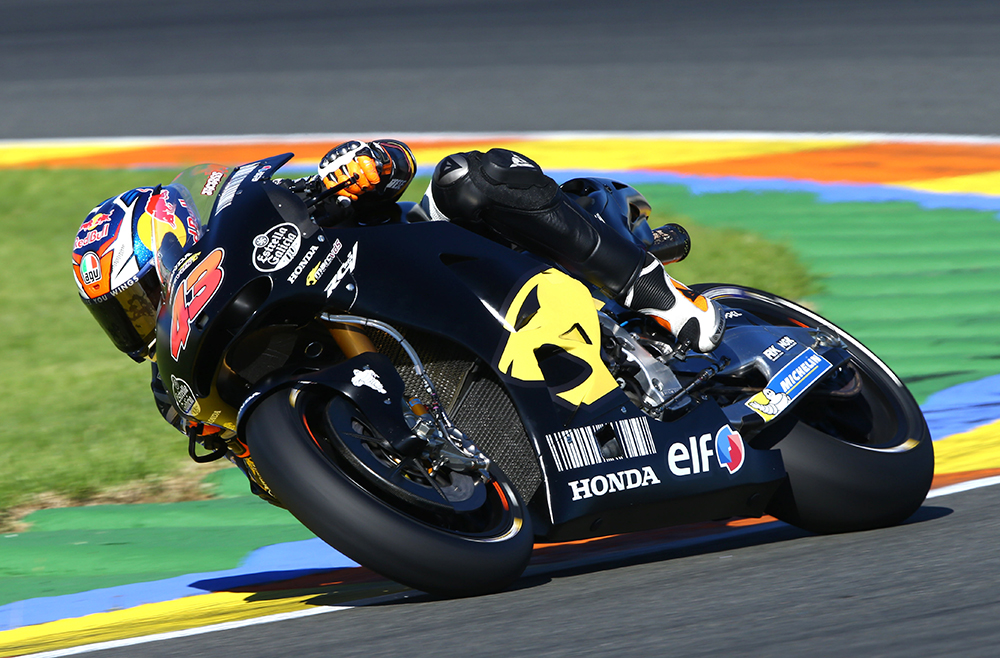 Gosselies, Belgium – 19 January 2015: Team Estrella Galicia 0,0 Marc VDS rider, Jack Miller, was injured in a training accident at the Bellpuig motocross track on Sunday.
Following a detailed examination and x-rays at the Hospital University Quirón Dexeus in Barcelona, Doctor Xavier Mir confirmed that Miller had sustained fractures to both the tibia and fibula in his right leg in the accident.
The 21-year-old Australian had surgery this morning to stabilise the two fractures with compression plates and screws. Doctor Eugenio Gimeno carried out the procedure and the postoperative x-rays confirmed that the surgery had been successful.
Miller will remain under observation in the Hospital University Quirón Dexeus for the next 48 hours as he recovers from the surgery.
A decision as to whether Miller will participate in the first MotoGP test in Malaysia will be taken nearer the time, in conjunction with the rider and his medical team.
Michael Bartholemy: Team Principal
"Jack was unfortunate to sustain an injury so close to the start of pre-season testing, but riders need to train and there is always some risk when you train on the MX bike. The good news is that the injury is not quite as severe as we first thought and that the surgery was successful. For a normal person the recovery period after such an injury would be long, but racers aren't normal people and I'm sure Jack is keen to get back on a bike as soon as possible. What is important now is that we monitor his recovery and that he rides again only when he is fit enough to do so, even if that means him missing the first of the MotoGP pre-season tests in Sepang."