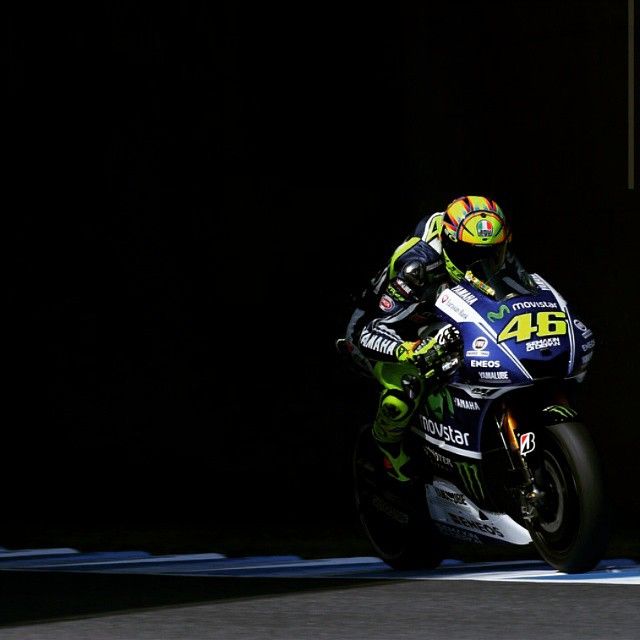 Work continues for Movistar Yamaha MotoGP as it heads from a thrilling race at Phillip Island where its riders Valentino Rossi and Jorge Lorenzo fought a hard battle for vital championship points, directly to Malaysia for the third-consecutive fly-away race at the Sepang International Circuit for the Malaysian Motorcycle Grand Prix.
Rossi will again be pushing to his maximum to keep his lead in the championship standings. The Doctor holds eleven points over his teammate, who is his only threat in the chase for MotoGP World Championship glory, and will do all he can to secure the title this weekend.
The Italian's experience at the Malaysian track will be extremely useful this weekend. He is a fan of the Sepang circuit and has stood on the po dium ten times in his career. He secured the 500cc class race victory in 2001 and claimed premier class victories in 2003, 2004, 2006, 2008 and 2010. Additionally he also got to visit the rostrum in 2002, 2005 and 2014 when he scored second place and in 2009 when he took third.
During the race at Phillip Island teammate Jorge Lorenzo rode a strong race and clawed back seven crucial championship points. This weekend the Spaniard hopes to be an even bigger threat to his teammate's championship lead at Sepang, which is a track he likes and suits his smooth riding style.
The Spaniard is eager to claim his first premier class MotoGP victory in Malaysia. In previous years he climbed onto the podium on seven occasions, claiming a premier class second place in 2012 and third place in the 2010, 2013 and 2014 MotoGP races. He also took third in the 125cc class in 2003, secured a 250cc win in 2006 and scored third place in that same class the follow ing year.
The Sepang International Circuit held its first Grand Prix in 1999 and is known to host some of the most exciting races thanks to its combination of four slow corners, two long straights and ten medium to high-speed corners. The circuit's diverse sections not only provide challenges when it comes to the set up of the bike, but its 5.5 km length and extremely hot and humid conditions make it one of the most testing tracks for the riders.